Purpose: To explain to the Owner how to submit Bid Revisions to the Contractor.
Time: 5 min
Access: Web Only
Negotiating with a Contractor Video:
Upon receiving a Bid from the Contractor the Owner has the ability to "Approve" or "Request Changes" - located at the Top Right of the SOV.

If the SOV is not exactly as you agree, this is the time to negotiate.
Action: Click "Request Changes"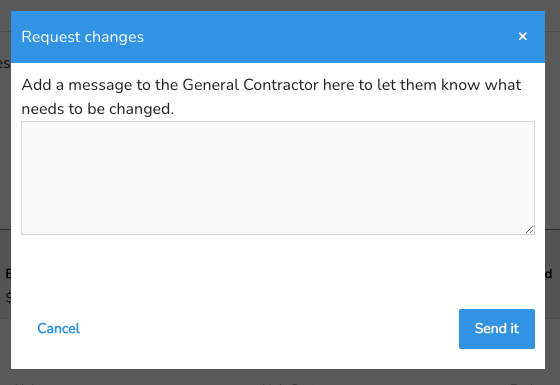 Action: Enter the note for the contractor.

Example: "Hey, Can we get the painting done for $2,500 instead of $3,000. 
- or - If you can do it for $XX,XXX then i am in.
The Contractor will receive your note in their Notifications Bar & Email.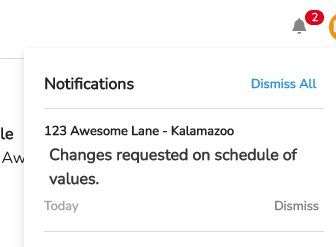 The note will "Open" the Bid back up for him so he/she can modify the Bid and resend.
This process can repeat indefinitely until both parties are satisfied with the Final SOV and the Owner Selects to "Accept" the Contractors Final Bid.