Introduction from the BuildWallet Team:
BuildWallet is a Financial Technology Platform custom built for the Construction Industry to facilitate a better way to Buy & Sell Goods/Services. In order to make the program most effective, we need to have the ability to transfer funds between the buying and selling parties. Therefore, every User needs to connect their business bank account for the deposit and/or withdrawal of funds.

Due to the HIGH DEGREE of SENSITIVITY in this aspect, we outsource the connection of business bank accounts to User Wallets to the industry leader in this area. We engage PLAID (www.plaid.com) to handle the connection and safe transfer of funds from the BuildWallet platform to a User's business bank account. This is the same company outsourced by Venmo, American Express, and Acorns – to name a sizable few.
As of the writing of this version (Jan 15th 2022), Plaid is currently working with over 5,500 technology companies, connecting them and their Users safely and securely. See more at www.plaid.com/safety to understand how Plaid is the industry leader in safely enabling financial connections around the globe.
Pro Tip:
This step in the setup is probably the HARDEST for most businesses, to trust a platform with sensitive financial information. A viable workaround is to open a new bank account at a completely separate bank and use that bank account for all your BuildWallet transactions.
Connecting a Bank Account:

Action: "Continue" under Step 5

Action: "Connect via Plaid"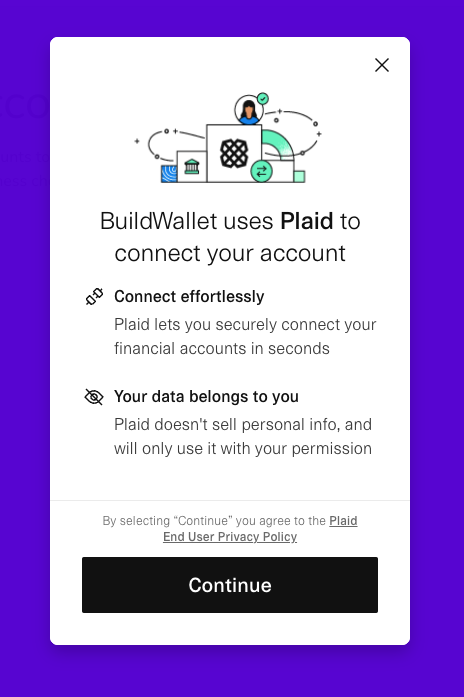 Action: Click " Continue"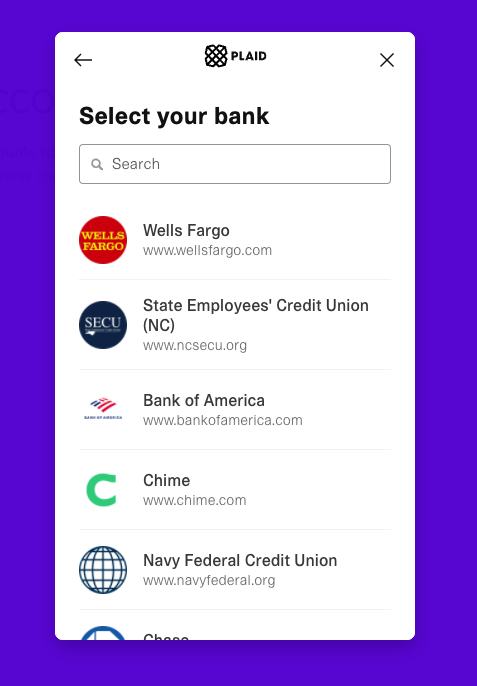 Select your Bank

(connected with over 1,700 Banks and Credit Unions)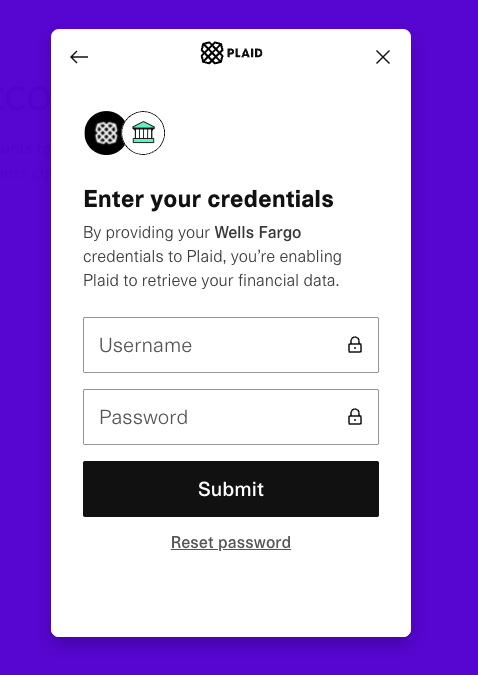 Username:
Password:
Action: Click "Submit"
*Possibly text verification from Bank*
(Don't ever share bank verification info with anyone)
Nobody from BuildWallet will ever call you for this information.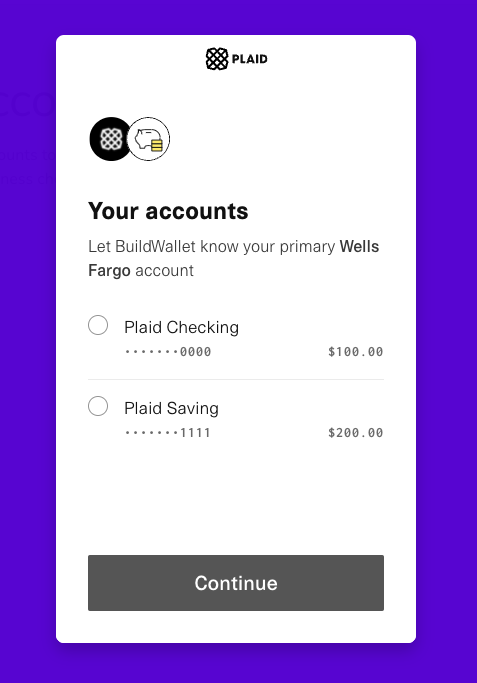 Action: Select Primary Account for BuildWallet connection.
Action: Click "Continue"
If Successful, you will see ->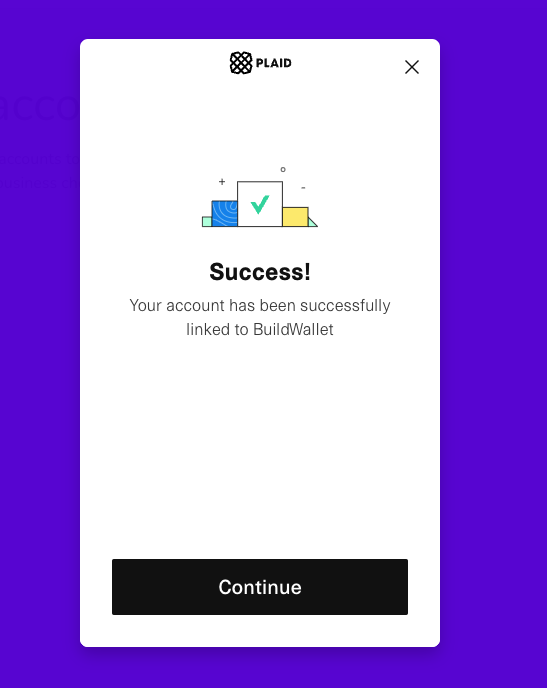 Action: click "Continue" to leave Plaid and get back to BuildWallet

2 Options:
1) Back to Dashboard
2) Link Another Account