Purpose: To educate a Lender on the process of Rejecting a Project
Time: 5 min
Access: Web Only
Lender - Rejecting a Project (2:54 min)
For WHATEVER reason, the Lender is able to reject the and release the project back to the Owner with a polite "Thanks, but no thanks" and allow them to engage another Lender.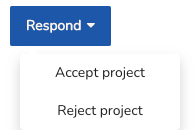 Action: Click "Reject project"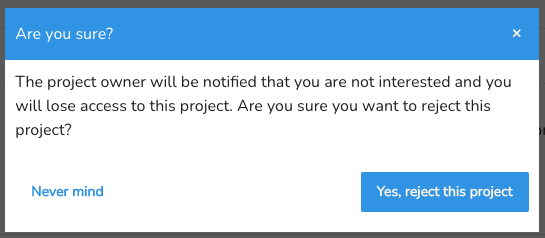 The Owner has been notified and they can engage another Lender.
This project has been removed from your list and you will see it no more.